Diligence and vigilance: Pro tips on taking care of your oral health while waiting to get back to the dentist
By StoryStudio
May 18, 2020

2:50 pm
It might be easy to forget about your smile when it's hidden behind a face mask. The coronavirus has forced us to put many parts of our lives temporarily on hold, but one of the most important of those—yet one we might overlook—is our regular six-month dental checkup. Who thought we'd ever miss going to the dentist?
Even if you're not necessarily eager to lie back in the dentist's chair, your teeth need the attention. That's why, especially if your routine dental appointment has been cancelled or postponed during this global situation, it's vital that you stand in for your dental hygienist and take extra-close care of your family's smiles.
Dentists say the most important thing for our oral health right now is to hold fast to our typical routines.
"No. 1 is keep up with your oral hygiene," says Zach Orden, DDS, in Hasbrouck Heights, N.J. "It's easy to become lax. When you're at home all day, it's easy to start saying, 'Well, do I really need to shave or take a shower today?' Don't forget to brush and floss your teeth."
Joseph Zicchino, DDS, and principal dentist at Coastal Dental Group in Point Pleasant, N.J., goes a step further. He says that now that many of us have at least a little more time on our hands, it's time to be extra diligent in maintaining good oral health and establishing good habits in our children.
"It has to be done," says Zicchino. "I brush my teeth for eight minutes in a 24-hour period. I wake up in the morning and brush my teeth for two minutes, use mouthwash, workout, eat, brush my teeth again for two minutes, do two minutes again after work, and then two minutes before I go to bed. And I floss my teeth without fail—I do it almost in my sleep."
In fact, now that we're spending more time at home, dentists say it might be a good chance to sneak in extra care.
"It's an opportunity for people who only brush once or twice to step it up to two or three times a day," says Orden. "People are home. Unlike the workplace, everything they need is there: their toothbrush, toothpaste, and the sink."
In addition to diligence, the dentists both agree that we need to apply an added dose of vigilance to make sure our teeth and gums are getting the care that they need. In the absence of a dental professional, our mouths have their own ways of telling us when they're in trouble. Look for early warning signs like:
Persistent bad breath which can be an early warning sign of gum disease.
A toothache or even mild irritation of the teeth can be a red flag for cavities or other structural damage.
Puffy, itchy, or bleeding gums could be an indication of gum disease, bone damage, or even a tooth abscess.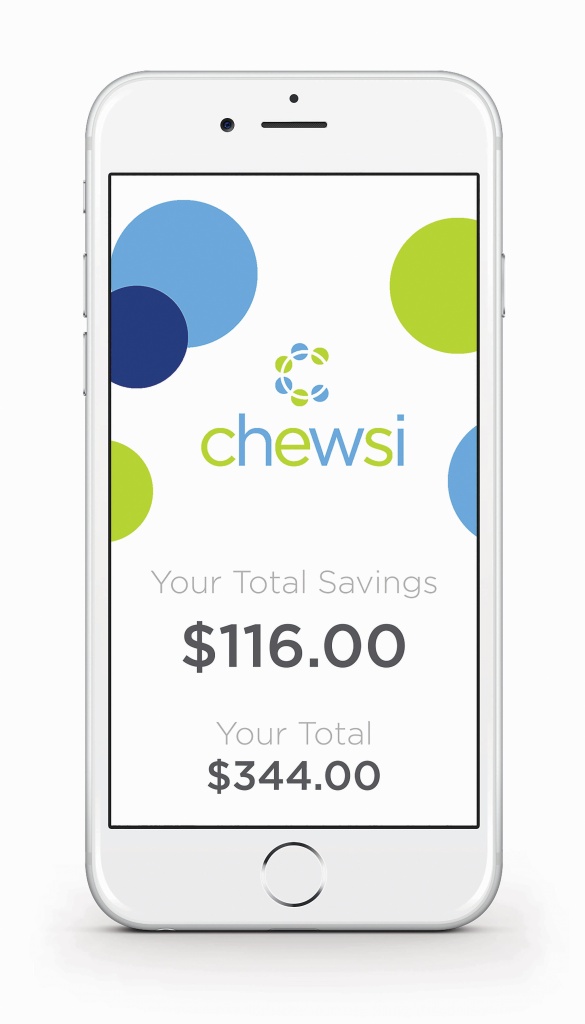 Also, don't forget that most dentists will still treat emergencies, which can be anything that impairs or impedes chewing. This includes chipped teeth, any type of pain, loose teeth, temporary caps falling off, and missing dentures.
Another thing to remember is that the current situation won't last forever. Even now, dentists are preparing for the day they can welcome their patients back—you should be prepared too. During the economic downturn, many people have been forced to retire, have lost income, or have lost jobs along with their dental benefits. The shock of seeing that first dental bill can be as irksome as any toothache. Chewsi is here to help.
Chewsi is a user-friendly smartphone app that connects you to dentists who provide care at a savings. The app directs you to a participating dentist in your area – one that accepts Chewsi. After treatment, instead of writing a check or handing over your credit card, you simply approve the touchless payment on the app and pay a reduced rate right then and there. Chewsi users save an average of 24% on dental care. No insurance required.

"What's great about Chewsi is that it gives people a better opportunity to have dental work done that they normally couldn't afford at a regular rate," says Christine Auriemma, an administrator for New Jersey Endodontics in River Edge and Fort Lee, N.J. "As an example, when I tell a patient that their $1,600 treatment is only going to cost them $1,200, that's a huge advantage."
The savings, convenience, quality treatment, and peace of mind will make it much easier to smile when all this is over and the masks come off.
"I tell my patients Chewsi is a matchmaker between patient and provider," says Orden. "It's a win-win. They're getting lower rates than I would normally charge. I'm getting a rate that I'm comfortable with. As a result, everyone is happy."