Home Buying in Connecticut Just Got a Lot Smarter
By StoryStudio
November 13, 2019

9:00 am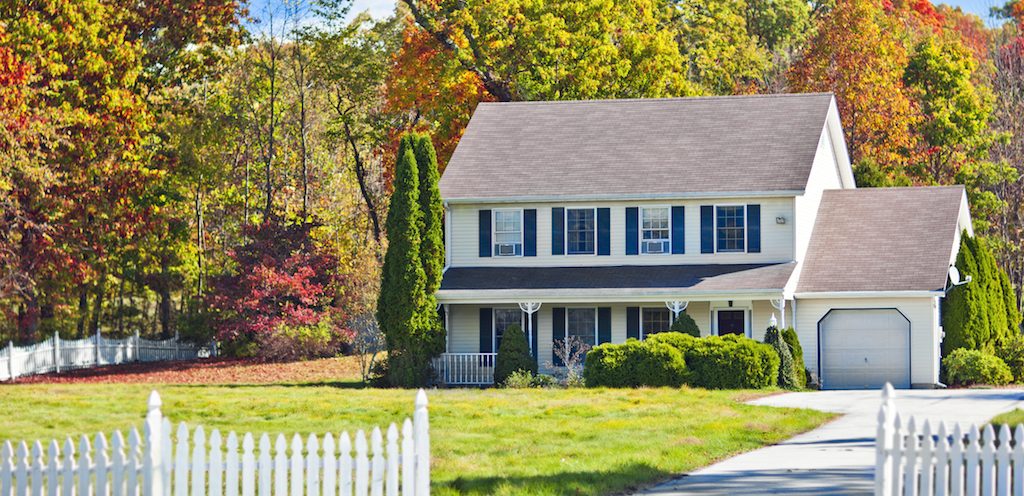 Anyone in the market to buy a home may have noticed how clunky the process feels. As tech continues to streamline the sale of big-ticket items like automobiles and investments, the real estate market has lagged woefully behind. Picture it: calling a broker on the phone, scheduling a time during working hours to go the realtor's office and then hoofing it around town, juggling a variety of printouts of potential homes seems laughably archaic at best, and logistically impossible at worst. It's 2019. We want our buying experiences digital: simple, accessible and direct.
Enter Prevu, the new digital brokerage firm serving Connecticut and New York City. Prevu was created to solve a maddening discrepancy: while nothing is a more life-changing purchase than your first home, the traditional realtor-led process is fraught with sales pitches and confusing rhetoric. With Prevu's sophisticated, all-in-one platform, the homebuyer is in control. Prevu provides its customers an efficient way to purchase a home digitally, without the traditional hassles of a going through a brokerage firm. And best of all, Prevu can save you tens of thousands of dollars.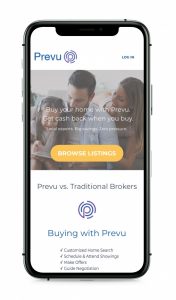 How is this possible? Simply put, Prevu identifies a market inefficiency and solves it in your favor. When you buy a home, your broker typically makes a 3% commission on the sale of the home. Prevu combined expert, salaried real estate agents with state-of-the-art technology and passed the savings along to its customers, instead. The savings, called the Smart-Buyer Rebate, are significant: up to two thirds of the traditional commission goes back to the homebuyer. In dollars, Prevu users save an average of $23,000 on their homes.
The Prevu user sacrifices none of the quality or advantages of using a traditional brokerage firm when using Prevu. In fact, Prevu's knowledgeable agents are a text away throughout the entire home-buying process, ready to assist you without any sales pressure. Your dedicated agent will be there from the moment you locate your dream house on the platform to when you close.
"Prevu is meant to be a friend in the early miles, and an expert in the last mile." says co-founder Thomas Kutzman. "We started Prevu out of our frustration with realtors, with the friction (it creates). We're big believers that everyone should be able to purchase a home on-line."
"People want a home-buying experience more like e-commerce," echoes co-founder Chase Marsh. "Prevu provides that for them."
"It's a much more relaxed, low-pressure environment," says Kutzman. "And that's what today's homebuyers are looking for."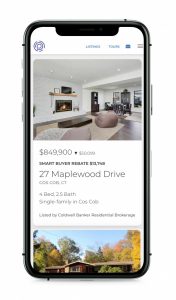 Prevu arrives at an ideal time. As home prices continue to rise, the prospect of receiving a rebate up to 2% of the price of your home is a game-changing idea, allowing Millennial homebuyers an opportunity to purchase earlier than ever before. Plus, the seamless experience on the platform guides the buyer through the entire process. Buyers can set up viewings, get property alerts and negotiate offers, all with one click of a button. Prevu offers the best selection of homes for sale in Connecticut, with controllable filters to make sure you find the home that's perfect for you.
"As a first-time buyer, I knew I really needed a real estate broker," says recent Prevu buyer David L. who bought in the Flatiron district of New York City. "Here comes Prevu. I picked what properties I wanted to see on my phone and with an email my Prevu broker would schedule viewings. She then helped me put together an offer and close the transaction like any other broker, except after the closing I received my rebate. What else can you ask for?"
Prevu is not just for first-time buyers. "People who have purchased multiple homes and are very comfortable with the process of buying are more than happy to save 2%," says Marsh. There's no type of home purchase outside of Prevu's purview. Whether you're looking to purchase an investment property, a second home in suburban Connecticut or are involved in a 1031 exchange, Prevu's expert agents can help.
Prevu is intuitive to use. Head to Prevu.com and within a few clicks, you're shopping for your home! With Prevu's industry-leading Smart Buyer Rebate, it's easy to save money. Finally, a truly painless home-buying experience is available to all.