6 Vital Steps for Expecting Parents When Choosing a Pediatrician
By StoryStudio
May 13, 2019

3:03 pm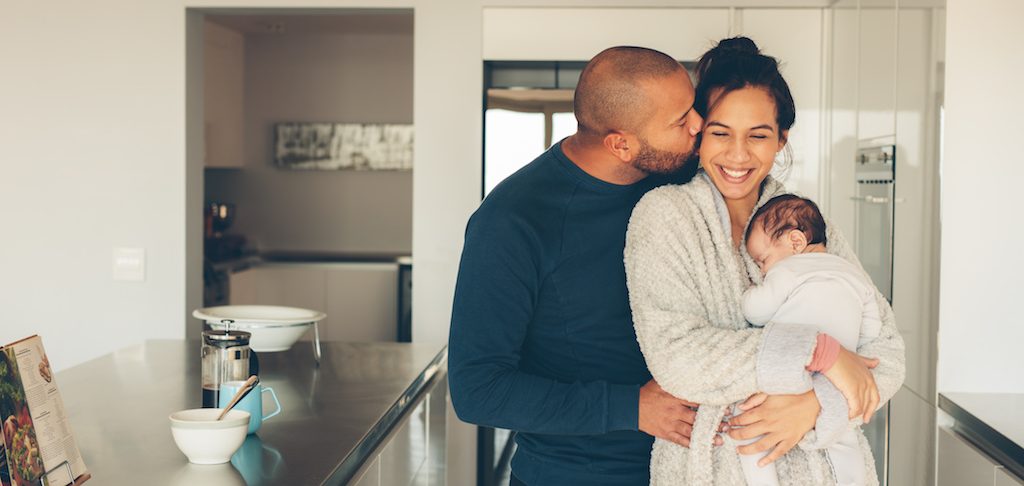 Preparing for a sweet new baby can feel like an impossible task. Do you have enough diapers? What if you never settle on the perfect name? Is that expensive, trendy lounge pillow that everyone is raving about really necessary?
As new or soon-to-be parents, the questions and second-guessing can feel endless. You simply want the best for your new baby, and every decision feels critical to making that happen. Although decorating the nursery and finding the right stroller are great ways to prepare, there is one vital question every parent must answer: who can help care for my baby when I don't have all the answers? The answer can be found in choosing the right pediatrician.
Pregnancy, childbirth, and preparing for a new life are hard enough. We have teamed up with the experts at ProHealth Physicians to make this part easy by sharing the six vital steps new and expecting parents should follow when choosing the right pediatrician for their family.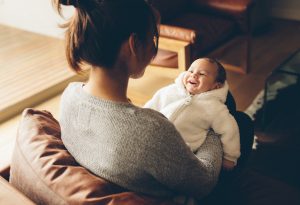 STEP 1: Start Early
First and foremost, try to begin searching for the right pediatrician as early as possible. It is best to find the right fit before baby arrives, especially since an unexpected arrival could happen at any time. Simply start the conversation by asking friends or your OB/GYN office for recommendations.
Most medical groups have websites to help you find a doctor from the comfort of your own home. ProHealth Physicians, for example, uses a search feature that allows you to filter through all of their offices based on specialty and location to find a list of pediatricians nearest to you.
STEP 2: Schedule a Meet and Greet
Choosing the right pediatrician is one of the most important decisions you will make when preparing for baby, and it can be hard to make the right decision based only on what you hear or read.
Once you find a few pediatricians that seem like the right fit for your family, you can schedule a time to meet the providers in person and tour their offices. Most pediatricians allow free "meet and greet" visits for new and expecting parents. See? Even doctors know how important this decision is!
ProHealth Physicians recommends preparing a list of questions to ask the pediatrician before you arrive. Baby books and online articles are full of great questions. Don't overlook the human element, finding a pediatrician you can trust and communicate with clearly is every bit as important as the logistics.
STEP 3: Access to care
Whether you find time to prepare a list of questions for the doctor or not, there are a few vital pieces of information you do not want to leave the doctor's office without. First of all, make sure you understand the pediatrician's office hours, does the practice offer after-hours care or weekend appointments?
Unfortunately, parents do not get to choose when their baby is sick (we would choose never, right?), but when it does happen, it is hardly ever convenient. With busy schedules it is important to have access to your pediatrician when it is convenient for you. Availability on evenings and weekend, same-day sick visits, and walk-in centers can make a huge difference.
The good news? Many pediatrician offices want to be available for working parents and offer convenient office hours. ProHealth Physicians understands this and works around their patients' busy schedules by offering weeknight and weekend hours, plus Express Care walk-in centers to ensure your child can be seen when they need care .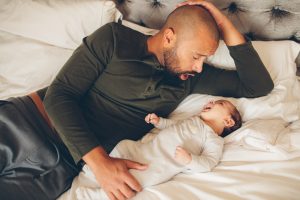 STEP 4: Communication
In addition to discussing regular office hours, it is also important to make sure you can reach your doctor or covering nurse when you have questions after hours. Before heading into the dangerous waters of Google-search, pick up the phone and give your pediatrician's office a call. The right pediatrician's office will offer on-call services for you to speak with a trained nurse or doctor at any time.
While email can be tricky and non-confidential, communicating with your child's doctor via computer is also possible through secure patient portals. These portals allow you to communicate non-urgent questions securely at home.
The myProHealth patient portal allows you to access your or your child's medical records on your computer or phone. The myProHealth patient portal also allows you to communicate non-urgent questions directly with your pediatrician.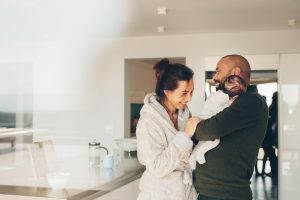 STEP 5: Understand Your Child's Care
Once your new bundle of joy arrives, it is important to understand what to expect at your upcoming pediatrician appointments (especially since there are so many in those early months of life!). When choosing the right pediatrician, ask about their philosophy on what to expect for the first year or two of life.
Each pediatrician's core goal is to monitor your child's development as they grow. You will likely spend your visit reviewing your child's current status and discussing what to expect in the coming months. Most importantly, the right pediatrician will guide you on how to stimulate and progress your child's development
STEP 6: Do Your Research on Immunizations
Immunizations are a very hot topic. This article's purpose is not about the rights and wrongs of vaccinating your child. However, your pediatrician should be educating you on immunizations and any misinformation surrounding the topic. Before assuming what you read or find online is truthful, use your findings to drive conversation and discussion with your pediatrician. Most pediatric offices follow the immunization schedule recommended by the American Academy of Pediatrics. Their depth of knowledge around medical practice and needs of children will be very helpful in understanding the truth behind immunizations and what the best decision is for your family.

ProHealth Physicians
The pediatrician you choose will come to know you and your family. It is important that you feel you can trust them; in the first year alone, you will see your pediatrician for at least six wellness checkups, plus any unplanned sick visits. You also want your child to feel comfortable with your choice as they grow up. Taking ProHealth Physicians' tips into account can assist you in this major but exciting step. For more information, visit ProHealthMD.com and start your search today for the pediatrician or family physician that's right for you. ProHealth Physicians has been helping parents raise healthy children for more than 20 years and is trusted with the care of over 90,000 children in Connecticut. ProHealth offers a comprehensive network of pediatricians, family physicians, nurse practitioners and physicians assistants, all of whom follow the guidelines of the American Academy of Pediatrics. With convenient locations in communities statewide near home, work and daycare, finding a care team who best fits your needs is made easy.